// Company Profile Designing
Our Services
A well-designed Company Profile is a concise and informative tool that can wow potential clients and encourage them to contact you more quickly. A well-designed brochure may achieve incredible reach and recall that no other medium can match.
In a small amount of space, tell your narrative with maximum impact.

By its very nature, a Company Profile can cover a wide range of issues in one sitting.

Brochures make it simple to communicate with your target audience.

Only the expenditures of design and printing are involved, making this a highly cost-effective option.

The attention of the reader is drawn to a brochure with a creative design.

Brochures' mobility facilitates recommendation.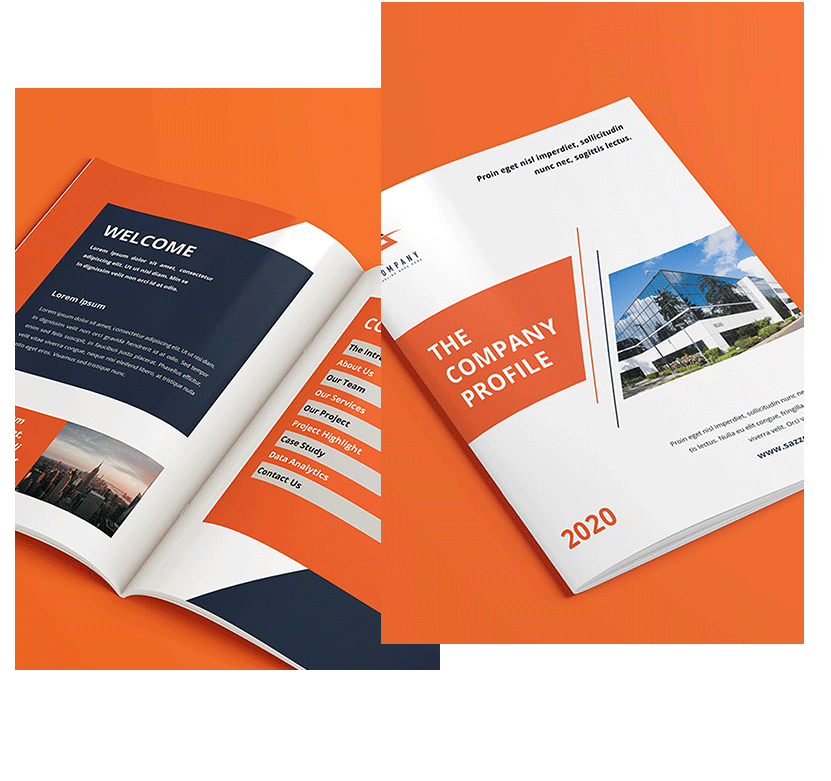 What do we have to offer in terms of company profile design?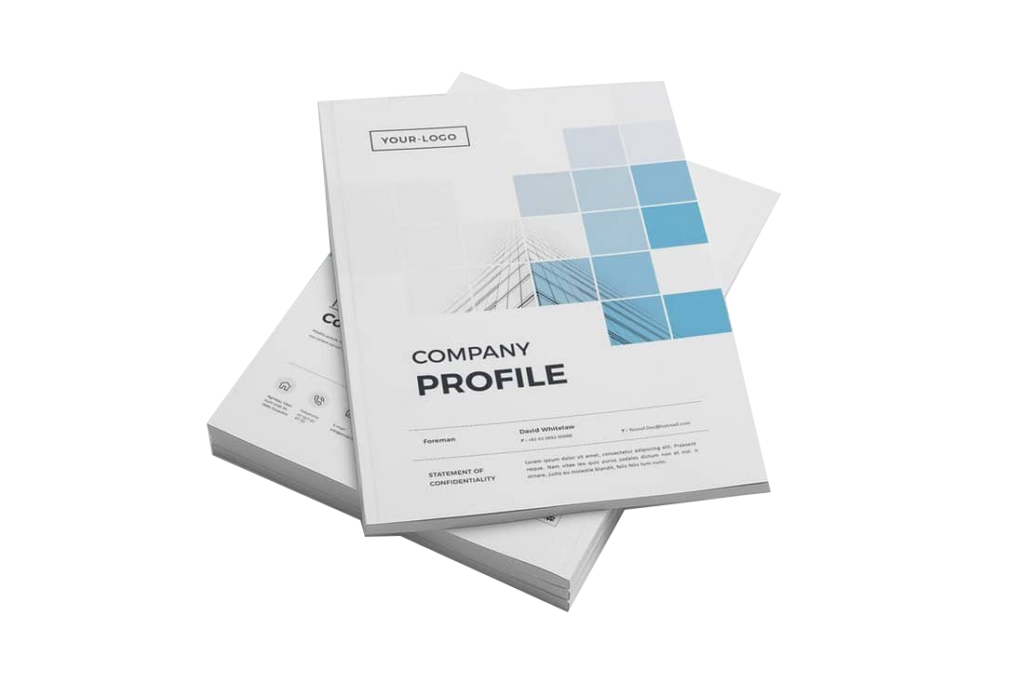 Take a look at some of our global clients' company profiles.
Clients from all around the world have flocked to our Creative Company Profile Designs, broadening our knowledge and competence. We have supplied our Company Profile Designs to a variety of domains and have served clients in a variety of sectors, allowing our Company Profile Designers to handle any assignment in any business with ease. We combine your ideas with our imagination to create something unique.