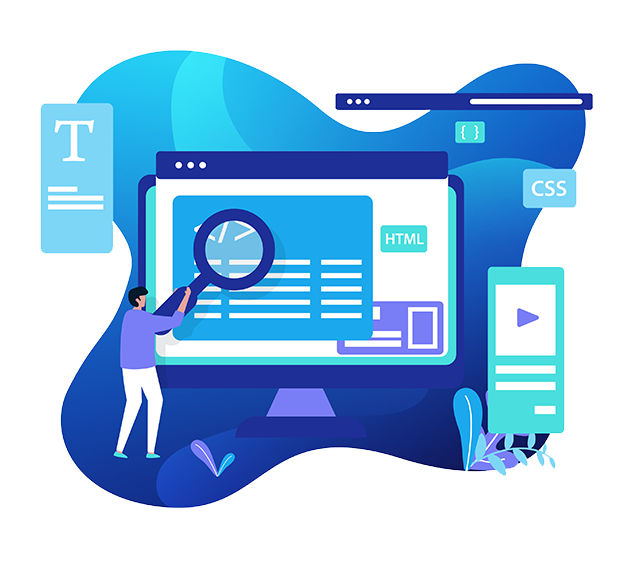 // about company
Web App Development
A website is no longer gathering data, and Neural is one of the top development firms for web applications, understanding that the next big thing is progressive web apps. Progressive internet applications are quick, reliable and engaging user experiences. A progressive web app immediately loads onto various devices irrespective of network status. In addition to a progressive web app, the user's home screen provides an immersive full-screen experience without the need for an app store. It also enables you regulate how your app appears when it is introduced, as well as specifying home screen icons, screen orientation and much more.
// our service
We Offer a Wide
Variety of IT Services
E-Commerce Web Development
Our skilled developer team works with our customers to create customized web applications for e-commerce.
CMS Web Development
We have all the resources needed to construct any CMS web applications that are technically complicated yet easy to use.
Enterprise Web Apps
We have a pool of passionate developers that can meet any B2B or B2C customer's demands, like Email Tracking system, Recruitment Process, Asset Management System, etc.
// our service
We Offer a Wide
Variety of IT Services
Web Development
We carry more than just good coding skills. Our experience makes us stand out from other web development.
QA & Testing
Turn to our experts to perform comprehensive, multi-stage testing and auditing of your software.
Mobile Development
Create complex enterprise software, ensure reliable software integration, modernise your legacy system.
IT Counsultancy
Trust our top minds to eliminate workflow pain points, implement new tech, and consolidate app portfolios.
UI/UX Design
Build the product you need on time with an experienced team that uses a clear and effective design process.
Dedicated Team
Over the past decade, our customers succeeded by leveraging Intellectsoft's process of building, motivating.
// latest case studies
Introduce Our Projects
Software development outsourcing is just a tool to achieve business goals. But there is no way
to get worthwhile results without cooperation and trust between a client company.
// technology index
Technologies we are into
Our team can assist you in transforming your business through latest tech capabilities to stay ahead of the curve.